Ok so I may have mentioned that Hubs and I like us some Christmas decorations. OK we love to decorate for Christmas. We began out outside decorations last weekend. I know you should not turn your lights on till after Thanksgiving and we did not cause we finally finished the day before. It took us 6 days to get everything out, countless hours painting all the yard cutouts. Hello I started painting them in September! Ok so here is a picture over load...
I give you the Kopecki's version of Grizwald-ification=
Here is what is on the left side of the driveway. Hermie, a elf and Sam the Snowman telling a story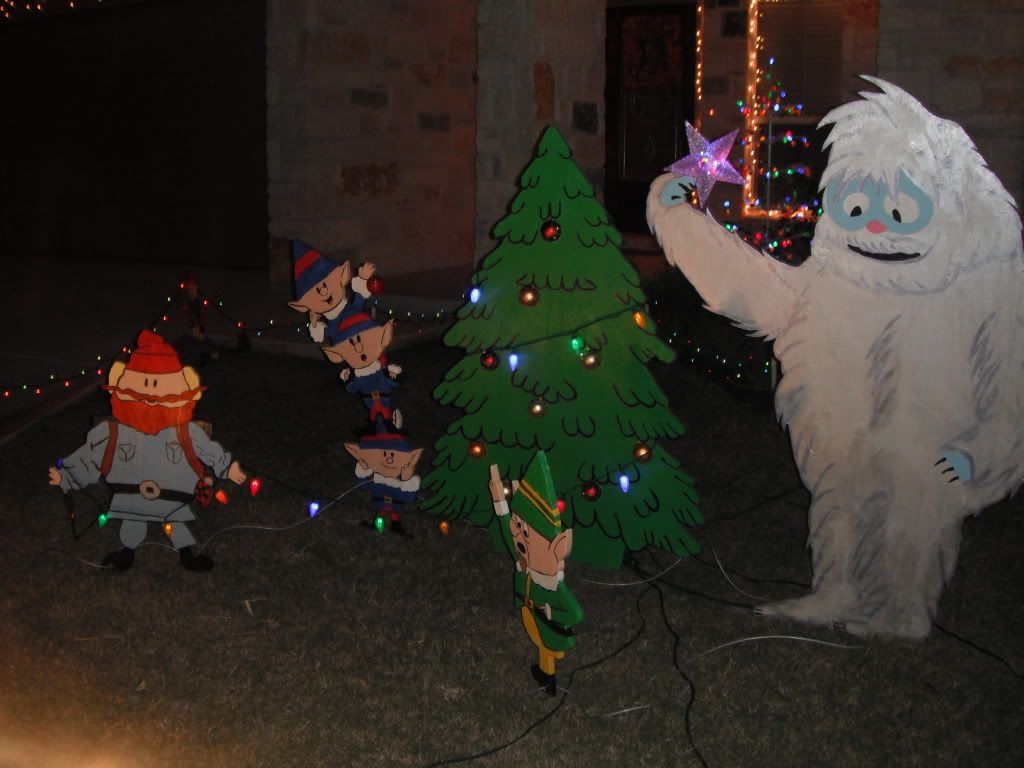 In the middle of the yard is Cornelius putting the lights on the tree, a stack of elfs putting the ornaments on, Bumbie putting the star while the head elf directs.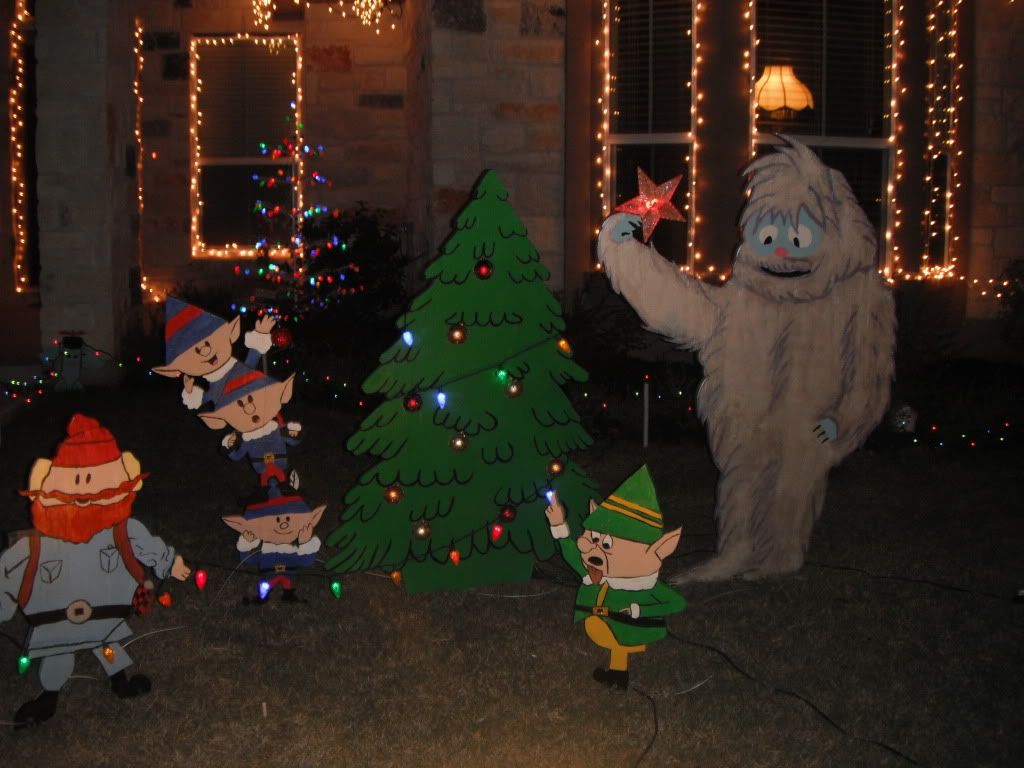 I peek of the window and the lights in the back.
Santa is talking to Rudolph and his girlfriend Clarice as Rudolph's nose glows.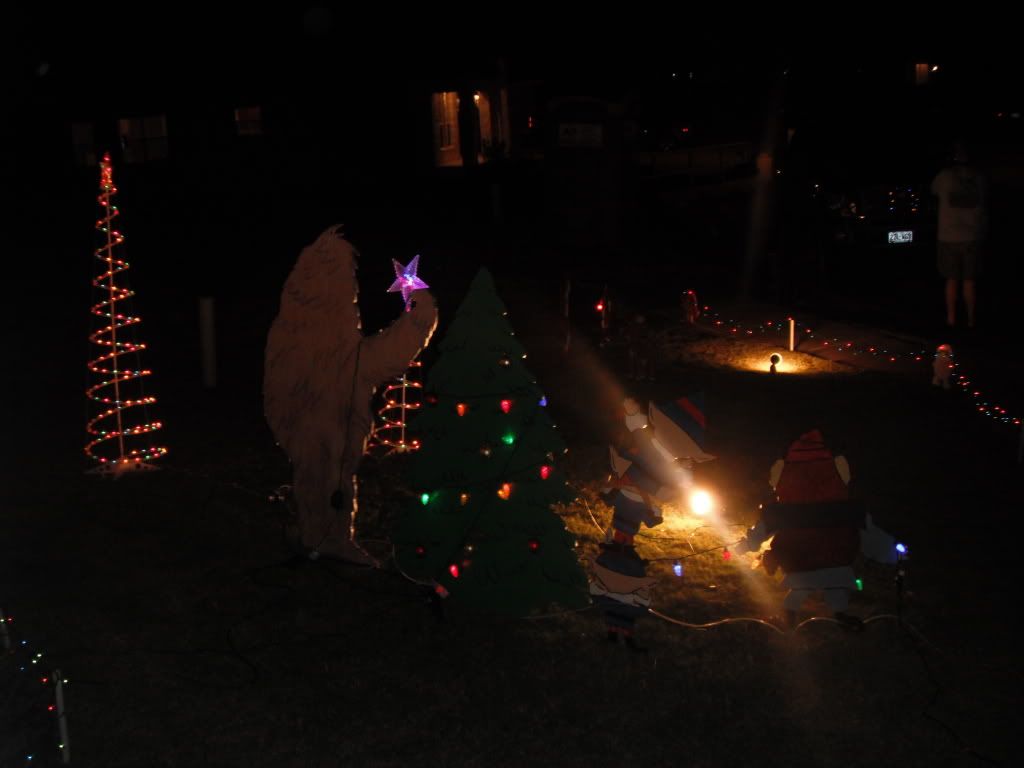 Yes even the backs of them are painted!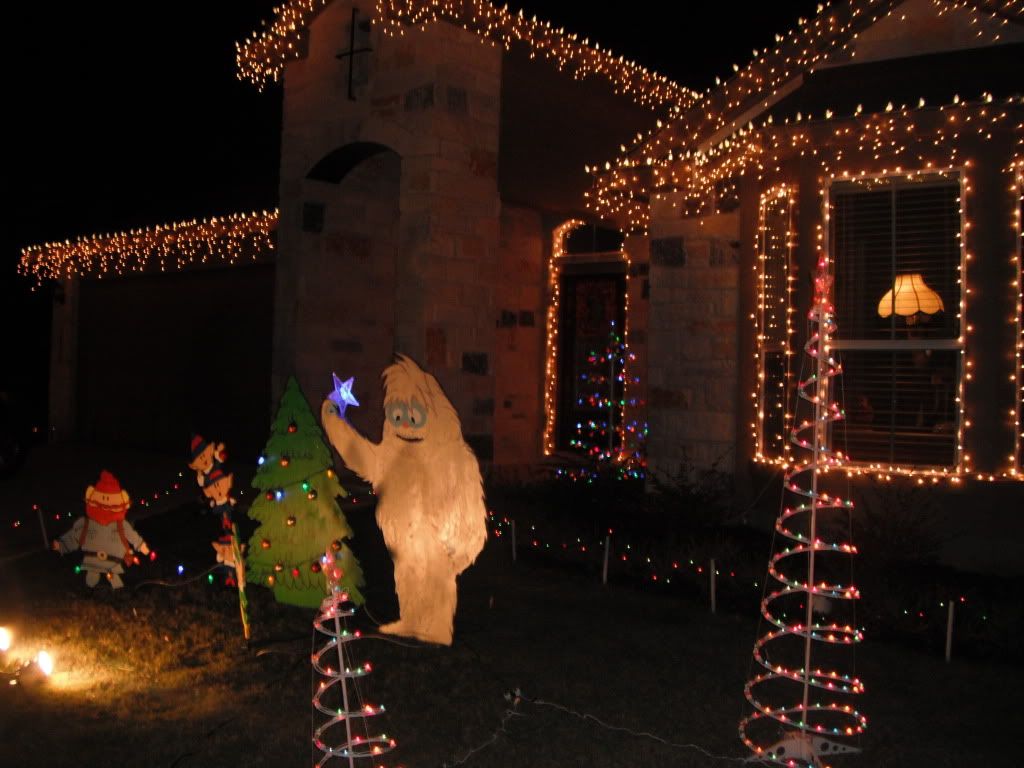 Just a little lamp that is in our front window. ;)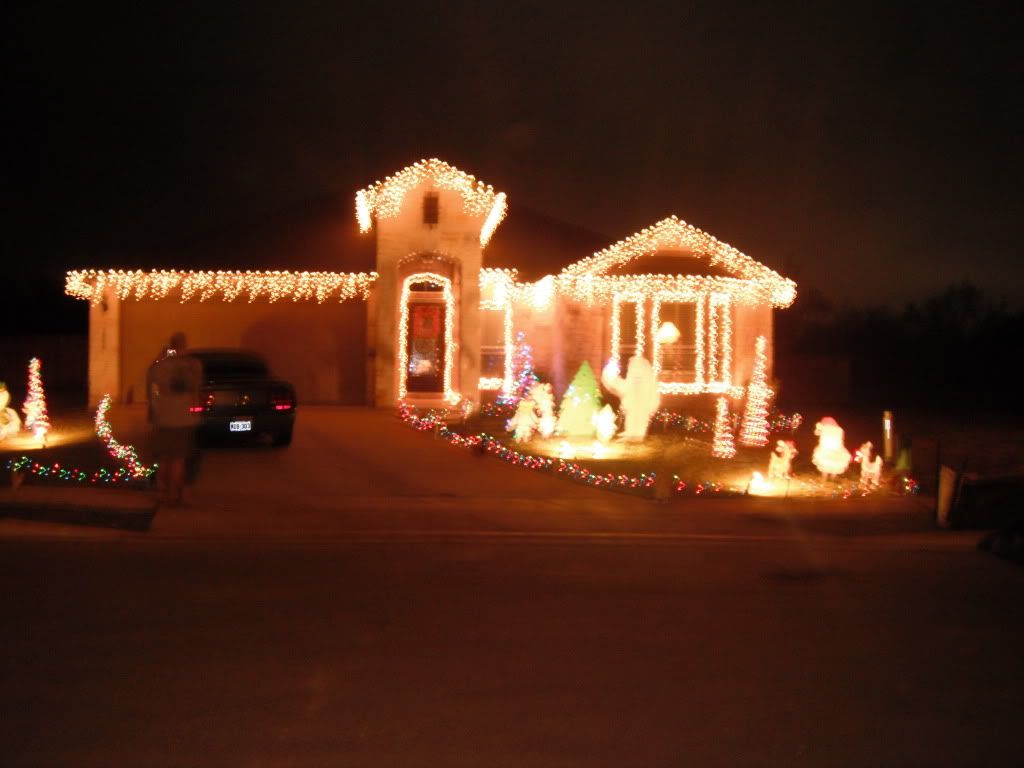 I had to slow the shutter speed down so it was not a blur.
All the Misfit toys that line our drive way and side walk.
Plus not shown is my front door wreath cause it is not done just yet and let my happy fall ya'll wreath get few more days use before it gets packed up.
So that is our outside! What do you think are we nuts? Next up with be the inside and a tutorial to make this.....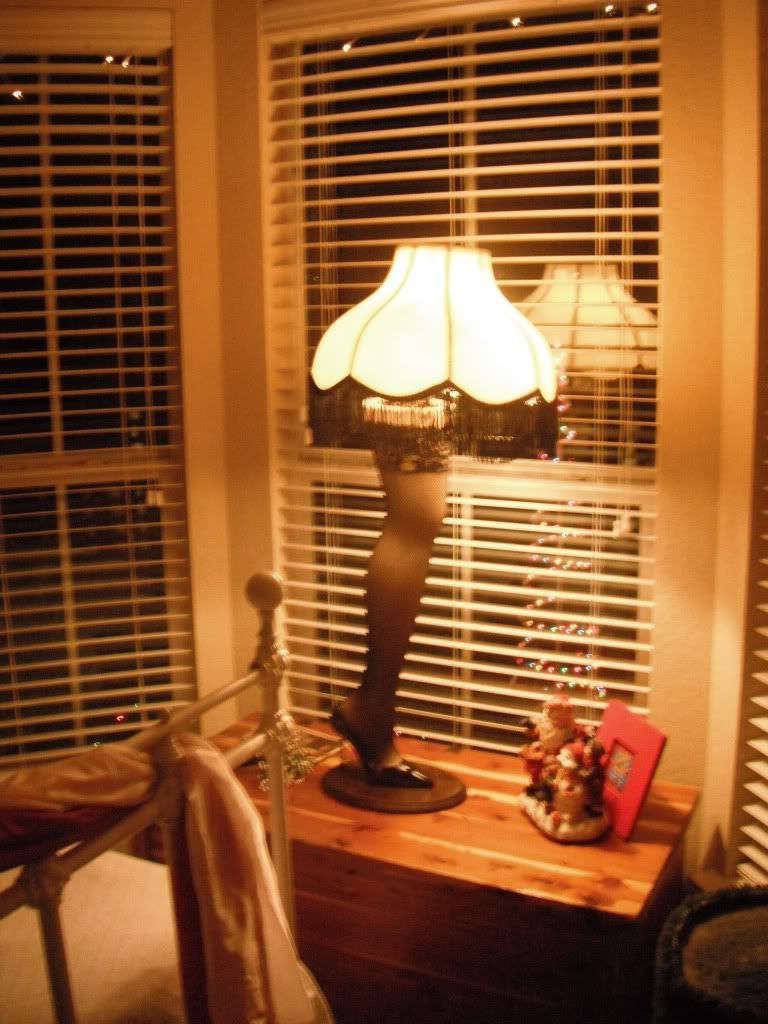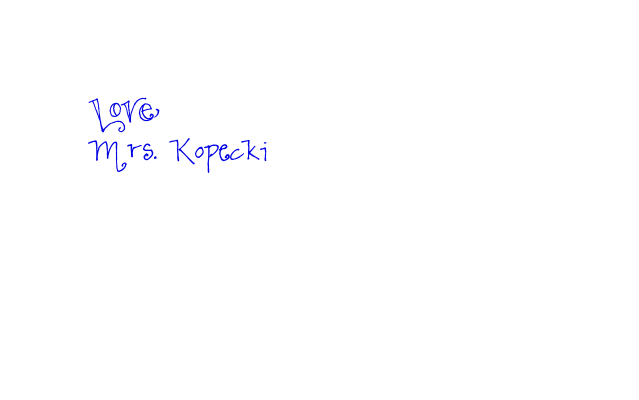 P.S. Sorry the pics are so big but I am too lazy to change the size and post the new codes for all the pics. True story