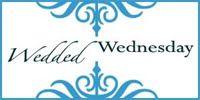 This is the first time I am linking up to Leah and Marital-bless. She is a cool blogger,mommy to issac, photgrapher, and strong christian woman. Check her out!
My post is about having faith in your marriage. In December last year hubbs and I moved from Houston where I have lived my whole life to Austin where we have wanted to relocate for almost as long as we have been together. By January the commuting to and from had wore on me. You see we made the move without jobs in Austin so we drove back to Houston to work and stayed a few nights a week with friends then drove back. He had some promise with several companies of a job once the new year started but weeks were going by with no new news. I had just finished school jobs were scarce for my industry. Thou hubbs handles the finances I knew we where spending money left and right with 3 trips a week back and forth between gas, and eating out, and just junk cause we neither lived in Austin or Houston fulltime. Add to it our washer and dryer that we ordered in November was on backstock til Feb and I was having to spend my precious Sunday evening in the laundrymat.
It was on one such Sunday laundry days that I was there with my laptop and talkign to a friend on chat and I was throwing a big ole pity party for myself and really upset that hubs did not get a transfer or any of the new jobs we believed he would have. We were not seeing each other but on Saturday afternoon and Sundays and a couple hours monday night. I was stressed and upset and thou it was not hubs fault that night I took it out on him. Unfairly. He felt horrible and I did to for throwing in his face that blaming him. That night I prayed for a long time and had read a blog by kellyskorner about having faith in God and not trying to rush things. God has a greater plan than we know.
I felt some relieve and slept better that night than I had in weeks. The next day hubs called me wanted me to join him in a little dance....He got a call for an interview for a transfer with his company. It was out of the blue somewhat since he had originally put in the request 15 months to that branch prior. After a week of interviewing he was called and told he got the postion and started the following monday. No more driving back and forth to Houston.
I do believe this move has made our marriage stronger because we have depended on one and other and learned to truly trust each to take care of one and other.